Domaine Jean-Claude Courtault
Lignorelles | Chablis | Burgundy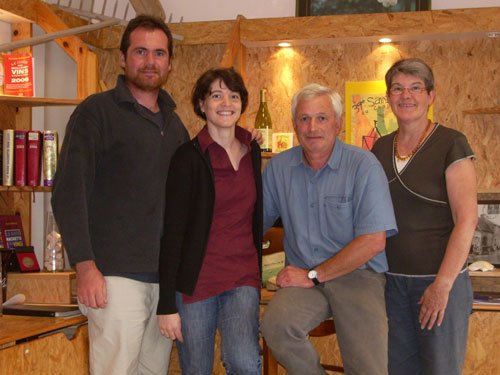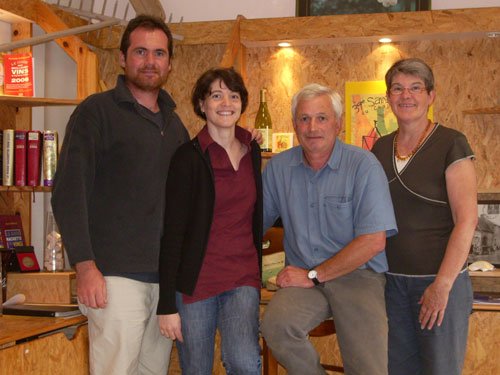 A kick of citrus zest, savory white fruits and a tangy, sea-salt finish: the finest Chablis is straightforward yet seductive, energetic yet satisfying. Jean-Claude Courtault's wines capture the best of Chardonnay in its native habitat with no exotic frills—these are honest wines that reflect Chablis' impeccable and unique terroir like a liquid mirror.
Jean-Claude and Marie-Chantal Courtault moved to Lignorelles, northwest of the town of Chablis, from Touraine in the Loire Valley in 1984, when Jean-Claude was hired to work as a manager at a local Chablis winery. Meanwhile he built his own domaine, parcel by parcel, with the vision of crafting Chablis that he loved to drink—for the table and for everyday pleasure.
What impresses us the most with Jean-Claude's wines is their honesty and purity. His are natural wines, with little manipulation (all wines are vinified and aged in tank) and their terroir expression is beautiful.
FARMING & WINEMAKING
The family's vineyards are made up of small plots scattered across various Chablis villages, with the majority in Lignorelles and Beines, and some smaller parcels in Fye and Villy.
For the family's Petit Chablis, vineyard soils are a mix of clay and chalk (Portlandian soils), uniquely situated on a plateau that has more chalk than is usual. Vines range in age from 10 to 35 years old.
The family's Chablis vines grow on hillside vineyards facing south/southwest, on pure Kimmeridgian soils, the classic terroir of the region. Grapes are fermented in temperature-controlled stainless steel tanks and aged also in tank, on fine lees.
Petit Chablis
Delicious, fresh and uncomplicated—Petit Chablis can be considered as Chablis' "little brother," a wine perfect for casual lunches or summer aperitifs. Vineyard soils for the estate's Petit Chablis include more clay than chalk, and are called Portlandian soils; as opposed to Kimmeridgian soils, the terroir of most of Chablis' grand cru vineyards.
Download fact sheet (PDF)
Chablis
A step up in complexity and concentration, with an unmistakable tension and energy drawn from of Chablis' chalk-rich soils. Mint, lime zest and sugared Meyer lemons.
Download fact sheet (PDF)